WE BELIEVE ALL BABIES SHOULD HAVE ACCESS TO CLEAN DIAPERS.
The Junior League of Pensacola serves to combat diaper need within Escambia and Santa Rosa Counties by supplying diapers to programs in our community. Diaper Need is the lack of a sufficient supply of diapers to keep a baby clean, dry, and healthy. Run by our volunteer members, we collect, purchase, and pack diapers for our community partners, as well as host diaper drives to provide direct support to those in need.
UPCOMING DRIVES
In October 2021 we hosted a diaper drive where we distributed over 30,000 diapers to over 400 families! We're busy collecting more diapers and will post information about our next distribution event soon.
DIAPER NEED FACTS
Diaper Need is serious issue affecting families in Escambia and Santa Rosa Counties. According to the National Diaper Bank Network:
5.2 million children in the U.S. aged three or younger live in poor or low-income families.
1 in 3 American families report experiencing diaper need.
Diapers cannot be obtained with food stamps.
Disposable diapers cost $70 to $80 per month per baby.
No state or federal child safety-net program allocates dollars specifically for the purchase of diapers.
Without transportation, buying diapers at a convenience store rather than a large "big box" store can significantly increase the monthly cost of diapers.
Infants require up to 12 diapers per day, toddlers about 8.
GET INVOLVED
As the only Diaper Insecurity Initiative operating in our community, we need your help to fight diaper need.
Your gift will be used to purchase essential supplies for diaper drives, including diapers, wipes, and diaper cream.
We accept unopened packs of diapers and unopened diaper creams and wipes at our office. You can also shop our wishlist and have items shipped directly to us.
OUR SPONSORS
We wouldn't be able to fight diaper insecurity without the support from these generous sponsors.
SILVER SPONSOR: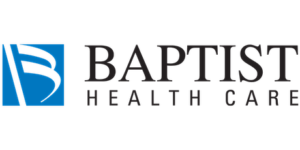 BRONZE SPONSOR:

Questions? Email [email protected]